Engine Comparison: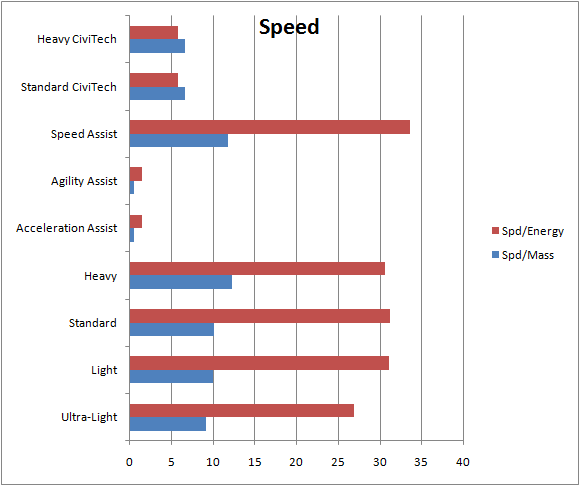 Speed assist and heavy engine have the (slight) edge here, although all military engines are pretty consistent. Note that the speed assist does not provide enough of a speed advantage to justify its being utter crap at everything else; we will see this pattern played out elsewhere. Civitech is just bad.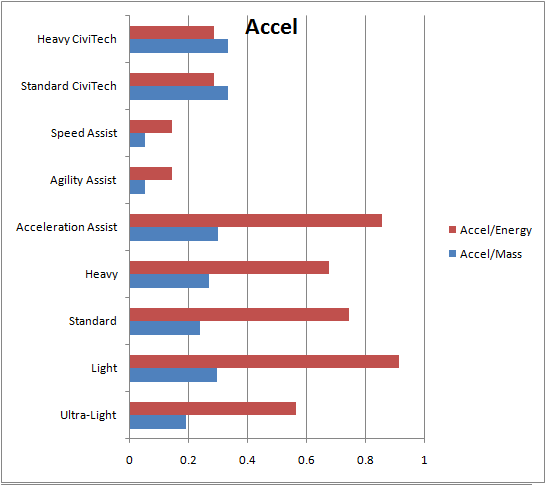 Light engine beats accel assist. Sad? Yeah. Also, ultra light as you can see is not that great either, but overall its still a better choice than using two assists.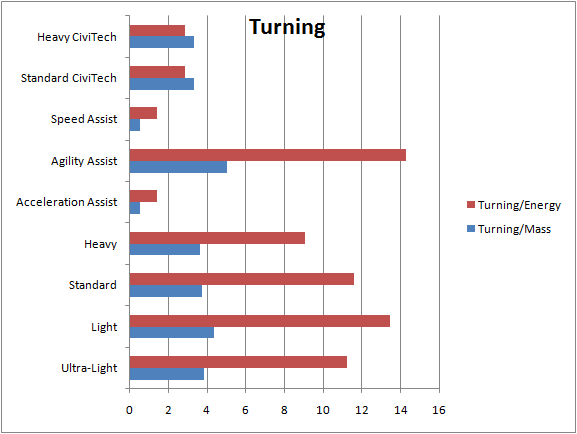 Again light engine comes out on top, out of the main engines. Agility assist is only marginally better.
In conclusion: light engines are great, ultralights are weak, but still beat assists. Heavy is significantly worse for turning, while Ultralights have poor accel.