Well I'm back, and with ships I have been sitting on for a while. I have also been working on a new fleet complete with new sprites and everything, but we will get to that later.
First off, I present to you a collection of random ships I have been stashing away.
The one below here was just a random creation that I thought up during the start of the BP. It didn't really work out, I intended it to be allot larger, but I just kind of hit a wall while building it.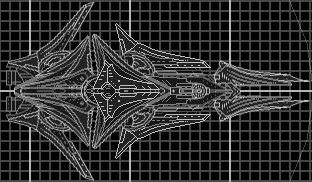 Download
This next ship here was also another project for the BP, but I never got around to creating a background story for it. The design was largely based of my old mini-fleet.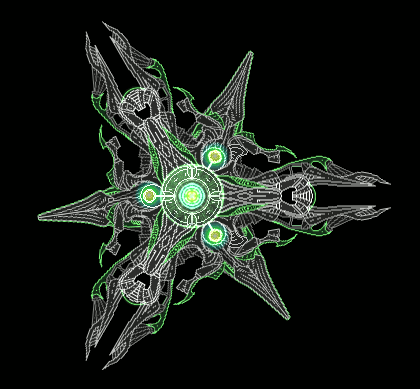 Download
The next one I was just experimenting with glows and kaelis' mecha sections. Turned out to be a real mess.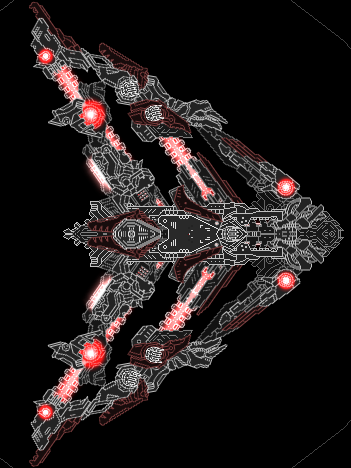 Okay well that's about it for the random stuff for now, I'm pretty sure I got some more stuff lying around somewhere in my ships folder, but I'll show you guys some of that other stuff later.
So I think it's about time I showed you that new fleet I have been working on lately eh? Lets start small and work our way up.
Skipper-Heavy Fighter Class

Clipper-Frigate/Corvette Hybrid Class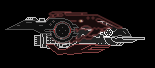 Reaver-Destroyer Class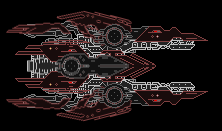 Sapper-Cruiser Class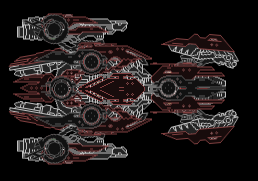 Divider-Battleship Class
Trader-Light Cargo Ship Class
Defender-Remote Defence Platform

Observation/Supply station-(not yet named)
So that's about it for now, there are more ships on the way so any C&C on any of the ships above including the random ones is appreciated.