I wasn't going to post these until I finished with them, but I figured I'd go ahead and get them out for some feedback. The general idea for the fleet is that I'm not using much point defense and I'm using weapons that fire off a whole lot of projectiles/drones to swarm opponents.
Backstory
(such as it is)
A long time ago in a galaxy far, far away, there was a species destined to rule the universe. They were fast, strong, intelligent and beautiful, nature's perfect race. However, one day an exploratory space probe returned with an extremely virulent virus they were particularly vulnerable to. Within a month, they were all dead. This is not their story.
No, instead it is the story of the race they oppressed. A relatively slow-witted insectoid race, the Do'Rylus aren't exactly your "galactic conqueror" prototype. Nature says that the strong survive. The Do'Rylus told nature where to shove it, and went on surviving anyway. They have very little in the way of outstanding features, except for anger. They're very, very angry. Lets be honest, you probably would be too if your whole race had been oppressed for thousands of years. That rather unlucky viral event proved to be a boon to the Do'Rylus, as they suddenly found a wealth of advanced technology right at their fingertips. Slowly but surely, they learned how everything worked, and decided that while all this "weather control" and "artificial intelligence" stuff was nice, what they really wanted were some big guns to vent their anger with. So, under the glorious reign of Queen Chk'Natha the 1st, they turned all their attention to building the biggest, meanest fleet of spaceships ever seen.
Now, under the glorious reign of Queen Chk'Natha the 32nd (they're not very inventive), they move through space, jumping from world to world. They destroy all life they find, and basically strip-mine the planet for resources to build more ships. Their weaponry is not terribly advanced, nor is their shielding. They are not tactical geniuses or master planners. No, instead they rely on simply overwhelming their opponents with firepower, beating them into submission with wave after wave of ships that just don't ever seem to die.
The Do'Rylus Armada
Warfighters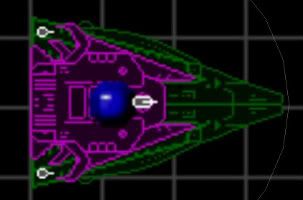 (From left to right: Gunner-Class and Cutter-Class Warfighters)
Built on the same standard chassis, Gunner and Cutter-Class Warfighters are highly maneuverable, one-man ships with various weapon loadouts. Gunner-Class are armed with a short-ranged, rapid-fire cannon that can deliver highly damaging bursts. Cutter-Class are equipped with Do'Rylus Standard Issue Cutting Lasers. These short-range beams deliver more constant damage, and are more effective against moving targets because of the way they sweep across the target area.
Warbirds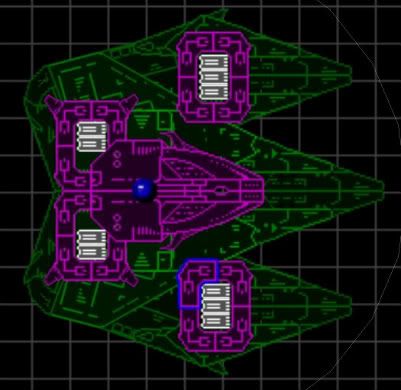 Barrage-Class Warbird
The Barrage-Class Warbird is the workhorse of the Do'Rylus fleet. Armed with 10 Venom Missile Launchers, the Barrage-Class is capable of dealing out damage in bunches. With all it's weapons facing forward though, the Barrage-Class is useless if it gets flanked.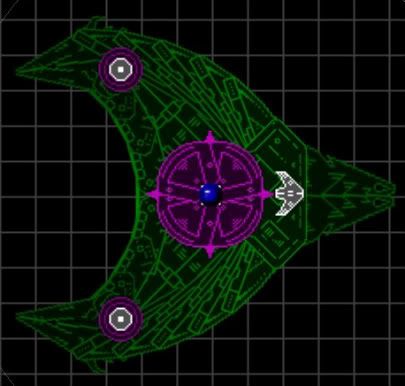 Blade-Class Warbird
One of the most versatile ships in the Do'Rylus fleet, the Blade-Class fills a role as both an offensive and defensive support ship. Armed with the recently developed Energy Wave Generator (EWG), this class is able to produce a wide energy arc which both does damage to a large area and blocks weapons fire. While not as strong on its own as other Warbird-type ships, the defensive function and area damage of the Blade-Class makes it a valuable piece of any armada.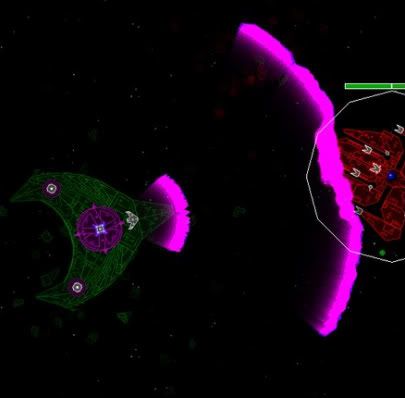 (EWG in action)
Swarm-Class Warbird
The ultimate in Do'Rylus drone technology, the Swarm-Class is capable of overwhelming even the starkest point defenses with its barrage of drone fighters. Along with 8 standard Do'Rylus Drone Fighter Bays, the Swarm-Class also sports 3 over-sized bays that accommodate more powerful drones.

Runner-Class Warbird
With its speed and maneuverability, the Runner-Class is a perfect hit-and-run ship. The 4 Cutting Lasers on each side allow for quick broadside strikes that strip the armor off of opposing ships. The Runner-Class is also equipped with one of the newest advances in Do'Rylus technology, the Shard Spinner. These weapons spin high-velocity metal shards out at random in all directions. While not particularly effective for damaging single ships, they can do significant damage to large groups of enemy craft, and they make great point defense distractions. Unfortunately, the Runner-Class is also lightly armored, and more fragile than any other Warbird-type ship, making it less practical for prolonged battles.
(Shard Spinner in action)
Sniper-Class Warbird
The Sniper-Class is a rare deviation from normal Do'Rylus tactics. Instead of attempting to overwhelm opposing ships, the Sniper-Class makes use of a single, long-range cannon of death to slice enemy forces from afar. It is equipped with a weapon the Do'Rylus call the Rage Cannon. The Rage Cannon fires super-dense packets of matter at high speeds and with terrifying accuracy. This weapon shrugs off point defense, and on impact does more damage than any other single weapon in the Do'Rylus armada. Luckily for everyone else, these cannons are difficult to manufacture and very rarely seen. The drawback is that the energy required to power the Rage Cannon makes other areas of the ship very weak. With no shielding and slower movement speed than the average Warbird, the Sniper-Class is a sitting duck if enemies close to short range. Most often, they are used to inflict long-range damage from safely behind the front lines.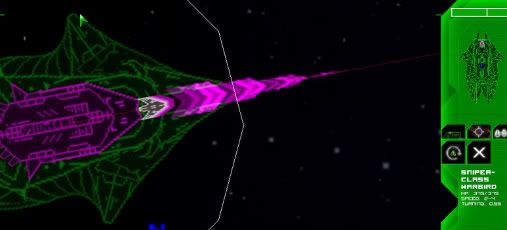 (Shots of the Rage Cannon)
Warmongers

Wyrm-Class Warmonger
The Wyrm-Class is the backbone of the Do'Rylus fleet. Equipped with two of the most powerful weapons in the Do'Rylus arsenal, it has enough offensive firepower to quickly reduce opposing ships to slag. The front-mounted Wyrm Cannon is able to decimate even large capital ships with the huge cloud of armor-piercing energy balls it releases. On the back end, this class is armed with the Do'Rylus Octagun, a powerful laser cannon capable of delivering huge amounts of damage.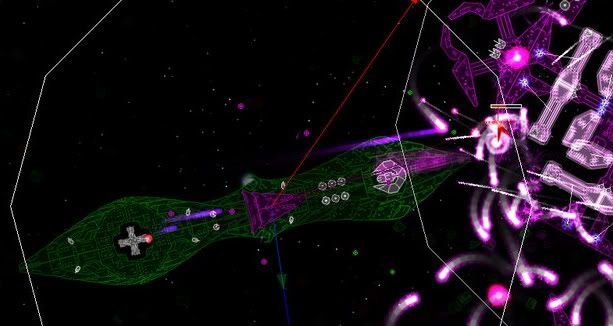 (Wyrm-Class attacking a Leviathan Space Station)
Ray-Class Warmonger
Ray-Class Warmongers are certainly not subtle. These hulking ships are capable of soaking up large amounts of damage, and their dual Octaguns punch through opposing ships with pure brute force. The Ray-Class's rear-mounted deflectors are easy prey to small, fast ships, but because of the 360-degree arc of the Octaguns, they're less vulnerable than most ships to flanking.
Full Fleet Picture