Regarding Warps, I have found a bug in them. Sometimes, when there's a 5 speeder coming into their range, the speeder is
accelerated forwards
instead of being hurled backwards. Sometimes, the speeder then retreats to where it was, only to be hurled forwards again.
It happened on the following setup (areas marked and explained in picture):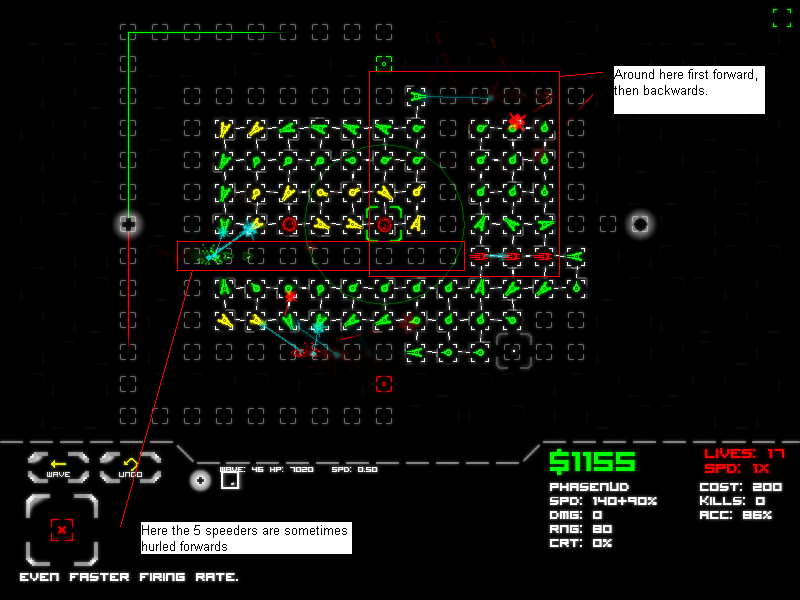 Edit: and also, there is another bug. The Warp actually throws the speeders back even when they are out of it's range. By this I mean the second Warp in my setup, which can effect speeders which are already gone round the bend in upper right corner.