The Legion Of Stars
History
The Legion of Stars was a small solar empire that appeared on the galactic stage roughly 4500 years ago that was formed by a cybernetic race known as the Massari. Hungry for knowledge and a urge to discover what lied beyond their little star system, they ventured into the cosmos. Luck would not favor them however, as they ventured into space they soon realized that their small star system just happened to be in the middle of a minefield of hostile and advanced space bearing civilizations. Almost every planet they colonized, almost every star system they entered, the Massari broke some sort of law or territorial violation that warranted their removal or worse, destruction. The Massari had to fight for every piece of space they settled on no matter how valuable it was. This did not stop the Massari however, and as they continued to venture deeper into space they made many friends and allies that aided them in their endeavors. The Massari suffered through many hardships but none of them were in vain. They quickly established themselves as a presence to be feared by conquering their attackers despite their technological inferiority, by using superior tactics. Now in the present, they've established themselves as a very honorable and peace loving race that openly trades with others. However the Massari still have many enemies and therefore have established a large naval force to deal with any invaders that wish to harm them.
Garrude fighter drone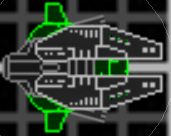 A small, and fast attack drone deployed from Garudar battle carriers to help intercept and destroy bombers and fighters. These fighter drones have become crucial to the Legion's war effort, due to the fact that many of their larger ships lack the ability to intercept fast moving fighters and bombers.
Dreda corvette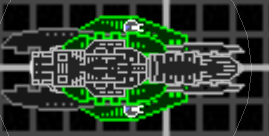 A heavily armored corvette that once played a crucial role in defending trading convoys from pirates and other threats. With thick armor plating and 2 deadly pulse cannons, they were a formidable foe to any vessel that happened to be attacking the trading convoy they were assigned to. Ironically, now they are being used to perform raids on other weapon trading convoys crucial to the enemies war effort.
Buezard frigate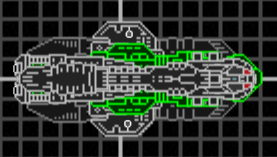 A new addition to the Legion's fleet roster, the Buezard was made to detect and alert the Legion fleets defending crucial stategic star systems or Massari colonies to any surprise attacks from a enemy fleet using its advanced sensor array. Since its addition it has proved to be an invaluable addition to the Legion's navy and its defence effort.
Dresda patrol cruiser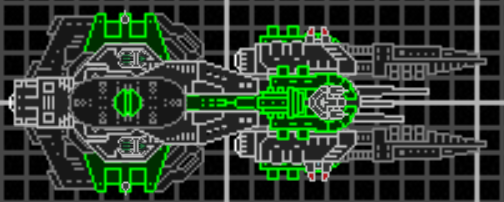 A flexible and capable ship that is often used to guard trading stations and to patrol the Legion's outer rim systems. The Dresda is also a favorite of the Legion's policing force, and is used by them to keep pirate raiding parties at bay. Since its introduction into the fleet is has become a symbol of peace and prosperity.
The Berlioz anti-capitol ship cruiser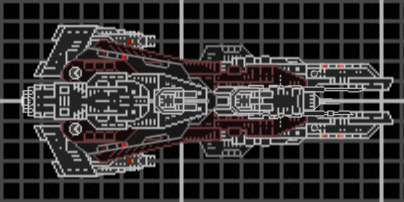 A symbol of the Legion's power, the berlioz can do allot of damage to any capitol ship that is unfortunate enough to cross paths with it. The Berlioz is usually accompanied by other ships to protect it so it can unleash its deadly barrage of armaments.
Cromag multi-roll cruiser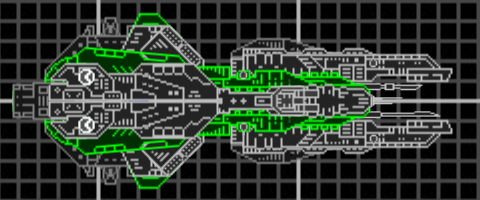 Widely considered the backbone of the Legion's navy, the Cromag is a tough and reliable ship that has proved its worth in battle. The Cromag has a multitude of armaments that make it perfect for almost any situation that arises.
Garudar battle carrier

If the Cromag was to be considered the backbone, then the Garudar would definitely be considered the brains of the Legion's navy. When assigned to any fleet, the Garudar is usually tasked with directing fleet operations, and usually holds the fleet commander. The Garudar also serves the role of a carrier, and is able to hold 16 Garrude drones to assist in fleet activities. Due to its high strategic importance, it is very heavily defended. Not only that, it holds roster of weaponry that makes it a formidable opponent.
The Huetep seasoned dreadnought

A old and technologically outdated ship, the Huetep has proven itself time and time again despite its age. Production of this ship has ceased long ago, but many still remain, and have stood against the test of time. It can hold its own against almost any foe with its heavy weaponry and giant heavy auto cannons. Its only disadvantages are a lack of projectile interception devices and the ability to power only 2 deflector modules at a time. Due to these disadvantages, the Huetep never goes on a mission alone, and the remainder of these ships have been assigned to fleets where surrounding ships can provide support.
The Genobee advanced dreadnought

The successor the the Huetep, the Genobee was very recently developed to replace the outdated Huetep. The Genobee has yet to be tested in a real life combat situation. However, combat simulations have shown that the Genobee will be very effective in a multitude of combat situations. Commanders of the Legion's navy are hoping the Genobee not only lives up to its predecessors legacy, but surpasses it as well.
Non Minifleet ships
The Daora

A large trading barge used to transport food, weapons, ship parts, or even sometimes small ships. These large vessels are truly a sight to behold, especially when they gather for large trading convoys.
Extras
Legion of Stars March theme
DOWNLOAD
the mini-fleet
(Daora not included, due to the fact that it is not officially part of the mini fleet

)
Version 0.1
http://www.wyrdysm.com/battleshipsforev ... _Stars.rar
Version 0.2
(Nerfed ships shields slightly)
http://www.wyrdysm.com/battleshipsforev ... _Stars.rar
Version 0.3
(Nerfed weapon power and relode time on weapons, all ships now pass the judge damage tests, sorry for the inconvenience)
http://www.wyrdysm.com/battleshipsforev ... rs_0.3.rar
Version 0.4
http://www.wyrdysm.com/battleshipsforev ... rs_0.4.rar
Version 0.5
http://www.wyrdysm.com/battleshipsforev ... rs_0.5.rar
Simply just plop the Legion of Stars folder into your custom ships file and there you have it.
Sprites you will need:
Fraxy FX pacl
AidanAdv's Sprites
Steam punk sprites
Arcs weapons pack
Ixranin's armory
Important
If there are any missing sprites please contact me and ill include them in the list.
If there are any problems with the download or the ships please contact me and I will attempt to solve the problem.
And some other random stuff.

The highlighted sections fade in and out for a weird pulsating effect I thought was worth trying out. Here's the download if you want to check it out ingame or in the ship maker preview mode.
http://www.wyrdysm.com/battleshipsforev ... l_Star.zip
Vulgivagus

Random Steampunk ship
Download coming soon.
Ill be posting random stuff regularly, so... yeah...
C&C appreciated.[code][/code]