Come one, come all and place your bets on the upcoming fight.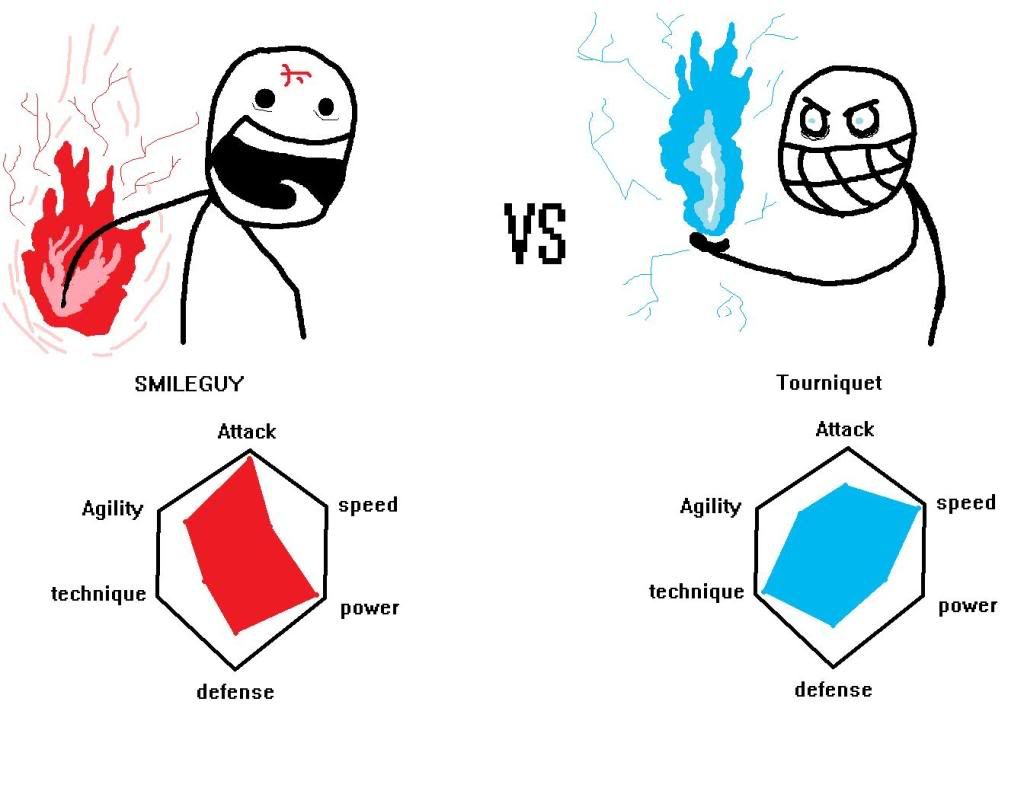 explanation of stats:
Attack; sheer damaging power of attacks
Defense: inherent defensive capabilities
speed: Raw speed of a character, used for running and jumping
agility: The dexterity with which a character moves, determines climbing, wallrunning, walljumping and other acrobatic feats. Also influences hand to hand combat.
Technique: A character's mastery of his abilities. In hand to hand this means more advanced attacks, with weapons it means better aiming and with magic it means a wider variety of abilities and control.
Power: A character's raw power reserves. Magically this means how much power the character can put out at any one time, where as physically this is endurance and stamina
PLACE YOUR BETS