After over a century of exploration and colonisation of space, humans were spread across 63% of the known galaxy, with 1,345 star systems known to be colonised by mankind. Every solar system had it's own rulers, with some even going back to having a monarchical ruling system, as it was nearly impossible to have one central government, due to the hours it took for a simple message to pass from one system to the next, let alone across a few hundred.
However, this was to change when a particularly brilliant scientist worked out a way of forcing communication waves to go at speeds of up to 100 times the speed of light, which cuts down message delay from hours to mere minutes, sometimes seconds if the conditions were right. With this new technology, central governments were not only possible, but desired. The race was on to sign up solar systems to form powerful coalitions.
Three powers came out of this: the Pathar, containing such noted systems as Terra and Alpha Centuri, the Coman, who held vast swathes of the outer stellar systems, and the Hornar, who held far less area, but many systems rich in key minerals.
Some systems decided to not join one of the three coalitions, and stayed as independent governments. Many of these systems became home to pirates and looters, who terrorised nearby trade lanes.
As there were now unified governments, it was decided that a unified fleet was needed, to replace the individually made ships produced for self defence by most of the colonies. And so began the construction of the Pathar's fleet.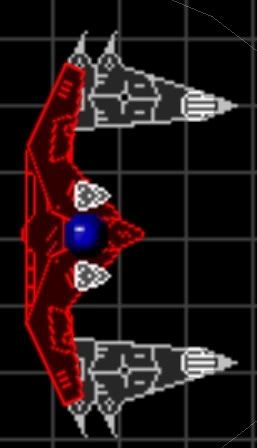 An early fighter design, which never made it further than prototypes, after it's frontal profile proved too vulnerable.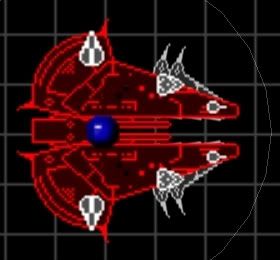 The run of the mill fighter, featuring Gatling Repeaters and weapons nicknamed "bendy bullets" by the test pilots.
This ship serves as a scout/patrol ship, usually used in the less important sectors for border watch. Features three "Spitters", which spray out about thirty micro-rockets per second.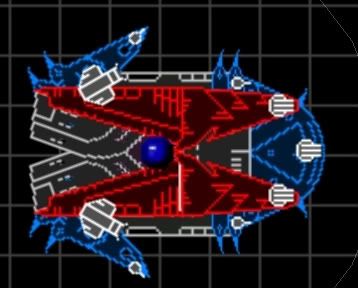 A corvette-class ship, utilising Spitters, along with two heavy duty "Puncher" cannons. Designed to put out lots of fire for very little space in a battle.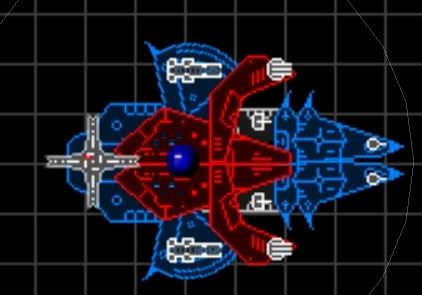 Very much a concept ship, which is still in the prototype stages. It has a rotating "Puncher" cannon, with two "Lightning" Projectile guns.
The Bomber of the fleet, designed to use fast speed and turning to flank the enemy. It has low armour, but still has fairly good survivability.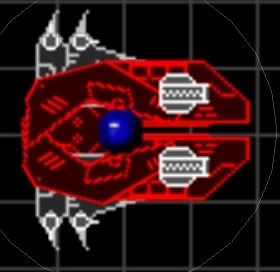 A very light ship, used to provide "Green Goo" bombs to the field, and to provide some PD for the flanks of the larger ships.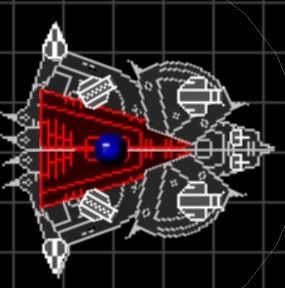 A heavier ship, designed to bring fire power to the field, at the expense of survivability and speed.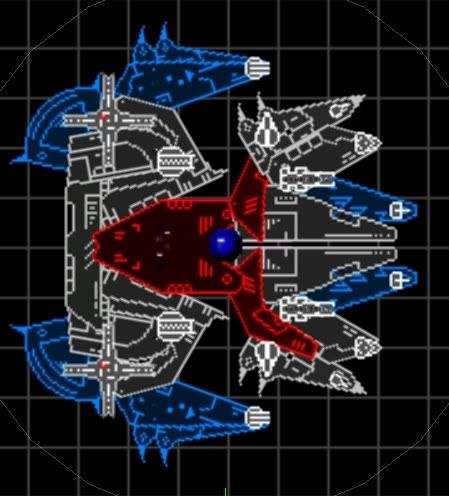 The standard Frigate in the fleet, packing quite a punch, comprises the ship of the ine of this new fleet. ( P.S. I know about the layering error)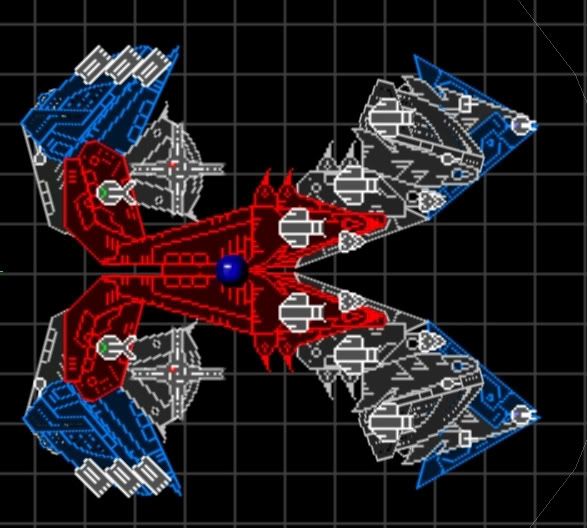 Another concept ship, more of a success in form rather than function, still packs a heavy punch, and would be at home in the frontlines of a firefight.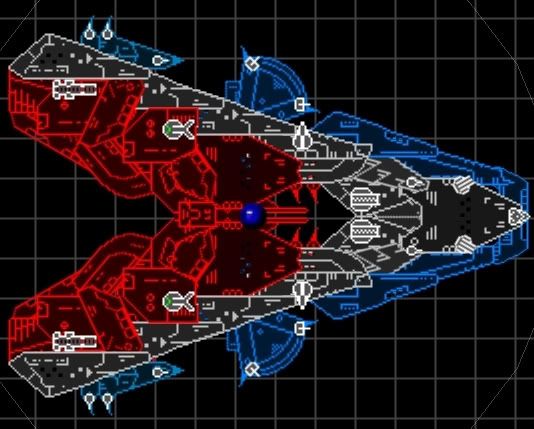 The heaviest ship in the Pathar navy to date, this ship boasts a narrow forward profile and faster-firing weaponry than the smaller ships of the fleet.
All comments and criticism welcome. I know the colour scheme ain't great, but i'm no artist, and my ships are generally made for their silhouette rather than overall appearance.