It has come to my attention that
BoVinE is a freaking genius
.
ITT I rip him off shamelessly

: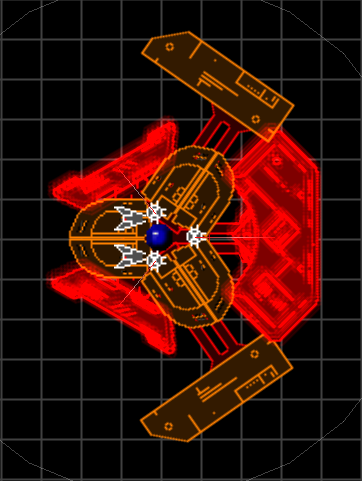 Having added Point Defense after taking that screenshot, I've got 16 points left for weapons. It's a Battleship, so it's durable as all hell.
To shave points, I could drop some of the movement stats - currently 0.05 Accel, 1.00 Speed, 0.96 Turning.
Thoughts? I gave it Lancets so it will continue pinging off enemy weapons till the bitter end.
I also thought of moving the Lancets to the rear Aegis'd sections for Tachyon/Railgun protection.
Tangent - Iron Ham, that ship looks great. Interested to see how she performs.