"Is Anna dead?" I hear some of you wondering. "Has he stopped building ships?" You may ask. Well, the answer is no. I've taken a few shots at making smaller, stock-balanced ships, recently, but all such attempts have been discarded, since I bore of them ever so quickly.
Instead, I've gone back to what I know; Making huge and obscenely powerful ships that look totally awesome. I've got one in the works, currently. It doesn't look like much, yet, but trust me, once it's done it should be suitably impressive.
Here's what I've got of it, so far, the
Memento Mori
: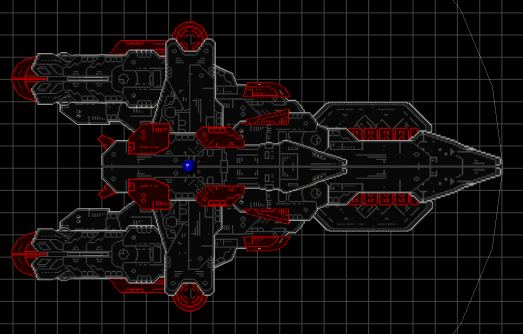 _________________
Founder and Event Coordinator for the BSF Beauty Pageant. Founder of the Pseudo-Chainship Project. Admin. Games Master.
Quality Control Enforcer
Gay cute girl and fucking proud of it.