Most of the ships have been balanced, although most of them are still undergoing tweaks.
Rhino
- Battleship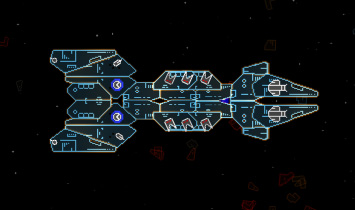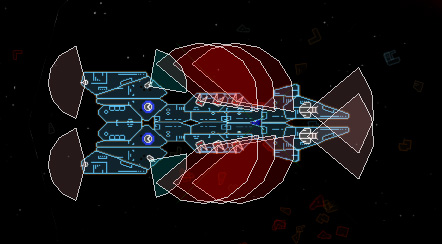 Hull: 500
Speed: 1.10
Turning: .45
Accel: slow
2 gatling blasters
6 Lasers
2 scatter lasers
2 Point Masers
2 Deflectors
This is a strong battleship that shines when attacked from both flanks, however the short sections that compose the hull means its easy to overwhelm the 2 deflectors. Also the only Point Defense is in the rear meaning plasma will be very effective.
Bulldog
- (Assault) Destroyer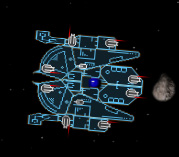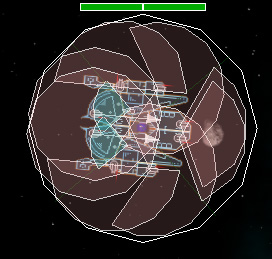 Hull: 400
Speed: 1.60
Turning: 0.50
Accel: low
8 blasters
2 scatter lasers
One of the heavier destroyers, its slow and tough and puts out a large amount of blaster fire per volley. However its lack of any active defense means it will not withstand prolonged pounding to its hull.
The Wall (working name)
- Defensive Destroyer
Hull: 200
Speed: 1.50
Turning: 0.15
Accel: med
2 Point Masers
6 Ageis Deflectors
Plain and simple, this ship is meant to soak up large amounts of fire from one direction. Its rather limited, the turn speed is slow and the deflectors are very exposed from the rear, taking out one spot will take out 2 sections of shielding.
Turtle
- Defensive Destroyer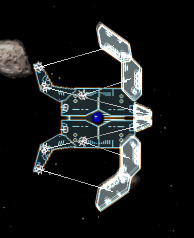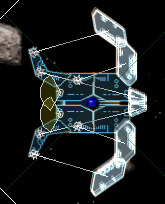 Hull: 200
Speed: 3.00
Turning: 0.75
Accel: med
2 Point Masers
6 Aegis Deflectors
The little brother/sister to the wall. It is a more compact design so it is able to survive better, however the area protected is a lot smaller, I would think the main use would be to protect civilian targets or the flanks of battleships.
Valkryie
- Light Destroyer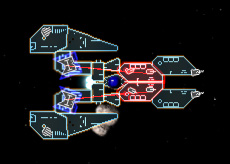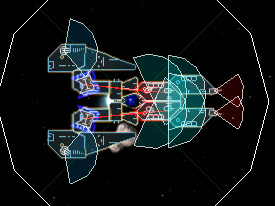 Hull: 250
Speed: 4.20
Turning: 0.90
Accel: med
2 Gatling Pulses
2 Mining Lasers
4 Scatter Lasers
One of my favorite looking ships, the Valkyrie is a quick strike destroyer. The main strength is its speed, its able to get in quickly and do large amounts of damage, however one on one it will take large amounts of damage. Its main use is to flank enemy dreadnaughts and take out the deflectors quickly.
Unnamed Patrol Craft
- Patrol Craft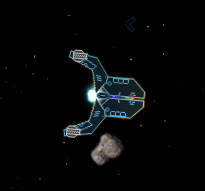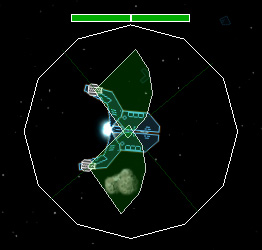 Hull: 175
Speed: 7
Turning: 3
Accel: Fast
2 Plasmas
Still undergoing some tweaking, mainly to be used as a torpedo bomber