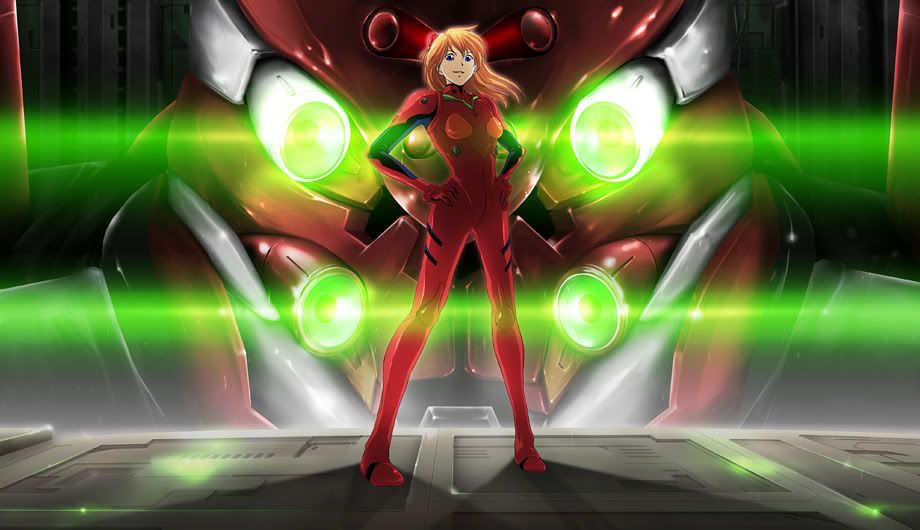 If you've ever wanted to roleplay psychologically challenged teenagers piloting giant biological robots providing the last defense line of earth, you've come to the right place!
I'm going to be running Adeptus Evangelion, a homebrewed plugin for Dark Heresy. You'll need the DH core, but it has absolutely nothing to do with Warhammer 40K other than the game system base.
You do
not
need any knowledge of Evangelion. In fact, your experience may be enhanced by not having watched it. All plot info is included in the AE plug-in in the PDF titled "Welcome to Nerv!" (Veterans may want to read over it quickly, too.)
However, not all information is 100% reliable, and the world we will be playing in is NOT a perfect match to the one depicted in the material. It's close enough for now, though. Just don't depend on Angel attacks occurring the way you expect.
I will be recruiting up to 4 pilots and one Operations Director per branch, but other pilots may make guest appearances. (NERV has more than one branch, after all.)
The Operations Director deserves special mention. He/She will NOT get to fight directly most of the time, but instead will be at HQ. The Operations Director is in charge of deciding where the turrets and special buildings go, how to spend NERV's funding, what branches of research to take, etc. It's not a huge amount of work or anything, but even though you fight indirectly, you get a great degree of control. I do of course expect the Operations Director to listen to the advice of the fellow players, though not necessarily listening to the pilots. The Operations Director's final role is the deployment and control of military forces in combat, including tactical control of the Evangelions. Whether the pilots obey his/her advice is another matter.
AE plug-in: (I apologize for it being picked apart, but I needed to delete a few chapters full of game mechanic tricks and plothooks I'll probably use. Everything you need to know is in there.)
http://www.megaupload.com/?d=XDZUS5O8
Adeptus Evangelion uses the following chapters of the Dark Heresy core book:
* Chapter I: Not critical but it will help you 'get' things easier
* Chapter III
* Chapter IV
* Chapter V
* Chapter VII
* Chapter VIII
http://rapidshare.com/files/399256651/d ... s.pdf.html
Open Branches:
NERV-00 [Tokyo-3]
Nerv Commander: Brigadier General
Alexa Winters
Executive Officer: Colonel Allen Tsien
Head of Science, Research, and Development (S-RAD): Dr.
Desireé Desai
Junior officers: Lt. Chiko Hikari, 2nd Lt. Smith Toren, 2nd Lt. Nadia Komansky
Please leave a message in this thread relaying your interest, or contact me on irc.rizon.net at either #BSF or #WyrdysmMZ.
We now have a channel at #Ymir on Rizon!