jwa8402 wrote:
Plus even if you delete all sections, the size of the core is still 20 so maybe it adds it on top of that.
That's a stupid assumption.

Furthermore: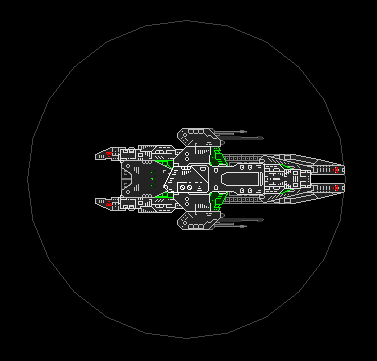 It's possible that there's a slight colour error for one of the custom sections used there. The game automatically calculates simple hitboxes based off the colour of the bottom left corner of the sprite compared to other colours. If the bottom left pixel's colour is 0,0,0, then only a 0,0,0 pixel is treated as background. Even 1,1,1 counts as part of the section.
That's the main thing I can think of that might cause it. Alternately it might be a minor hiccup in the size calc - try moving one of the sections near the edge a bit and see if it fixes itself.
With a little testing, I believe it is somehow related to the rotation of the Kae_gnr-sw79 you're using on the ringtips. Not sure exactly why.