After several years in which I've spent time on possibly a hundred different things, I remembered that I still had this. Well, in that case I might as well showcase two of the things I recently created.
Attachment:
File comment: A mediocre attempt at... a freighter, I suppose?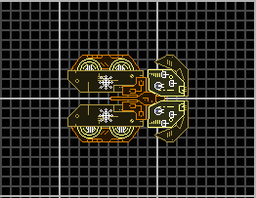 SMscreen00.png [ 5.43 KiB | Viewed 1051 times ]
Attachment:
File comment: An attempt at something that looks well but actually does poorly in a fight.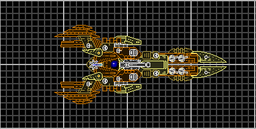 SMscreen01.png [ 10.46 KiB | Viewed 1051 times ]
If anything, my ship building skills haven't had any use in years, and these two ships are probably rather messy. They are, however, the only two I feel are even suitable for uploading right now.
Do tell me what you think.
Or simply not care at all. In any case, I probably won't make anything more. This is possibly the best I will ever become at this, and it fails. It doesn't show any progress, despite my willingness to learn. Therefore, I think I'm just going to stop building these ships.