Arcalane wrote:
dyoano wrote:
great shape, but I feel that it's too cluttered with weapons to look respectable...

maybe you should conceal some or layer them. Just a thought.
This is Danny. You may as well try to convince the world to start spinning in the other direction, or the sun to stop shining.

They're already depthed as it is. You're supposed to see it has very large guns anyway;
that's the whole point!

Also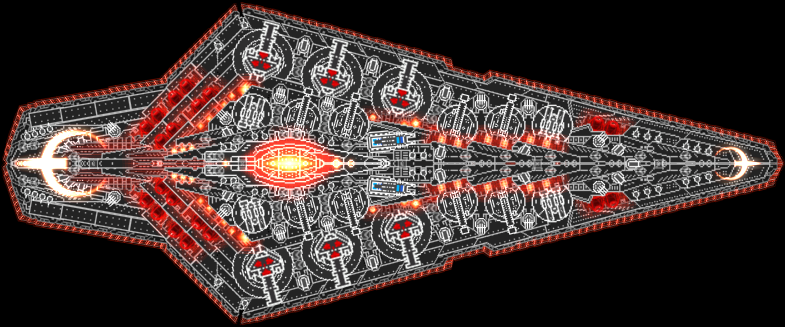 Eintek ship needs Glasteel™ for it to be a proper Eintek. I've chosen an ablative armor design that forgoes the expensive large autoclaves needed to cure whole sections for small, inexpensive (relatively speaking) easily replaceable tiles which can be manufactured to a much higher standard. This also spreads explosive blast and raking beam damage across a much larger number of tiles per hit, which reduces the chance of armor defeat. It also adds another layer of protection against armor-piercing weaponry like railguns or sabot cannons.
EDIT: Hmm, something went pear-shaped because now the ship won't load. I'm wondering if it's the new armor doing that, and also if this is what BSF's Magic 3KLine Limit™ looks like. If so, it's back to the drawing board with a new idea.