I was very bored. I decided to play around with some movement, and made a sun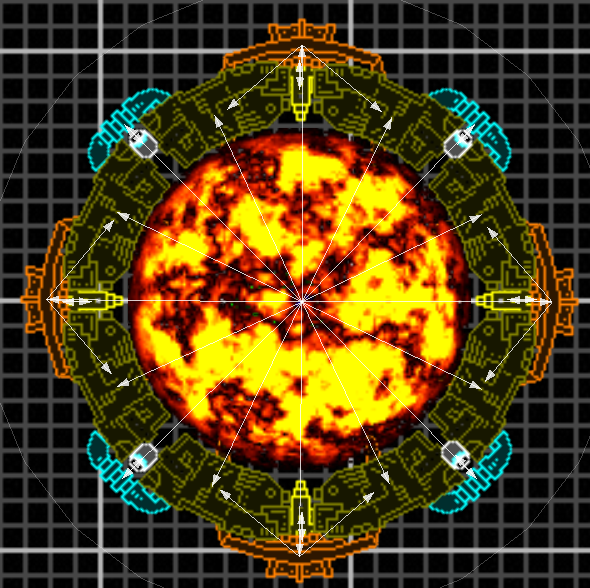 That is the parenting. The diagonal arrows from the orange sections lead to the orange support sections here.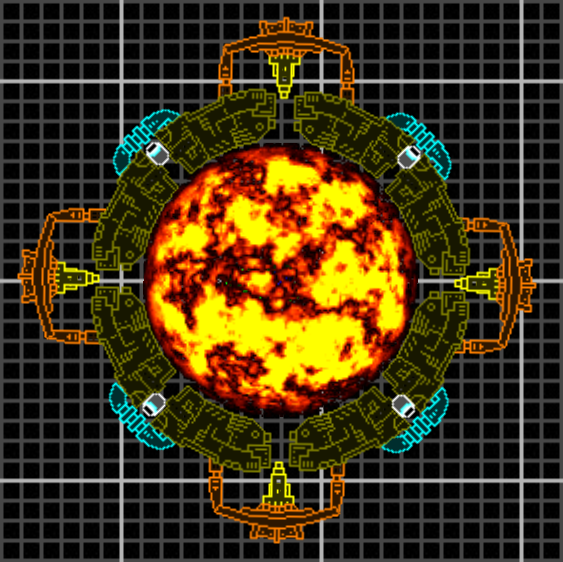 The four orange sections pull out at slightly different intervals, and so after awhile, they start to look random.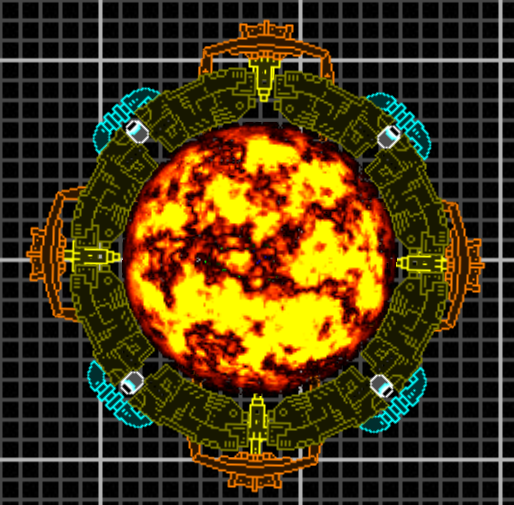 As the orange sections return, the yellow sections attached to them dart in, taking energy samples from the sun the station is built around.
The speed is set to 4, but the acceleration and turning are both set to 0.01, making the Thrusters essential. If the thrusters are destroyed, the sun may pingpong around a bit, due to its low acceleration. The sun itself, as well as the station around it, rotate at a 0.01 speed constantly.