"A fresh start for a classic gunslinger..."
was the marketing slogan for KDY's latest design - A refurbished and vastly improved
Inquisitor
model, designated the Mark-II.
The ship - re-classified as battlecruiser to meet the growing number of ships filling the upper-end classes - features a completely redesigned hull, and altered weaponry allowing for maximum effeciency in broadside capital exchanges without compromising protection from smaller craft.
The Inquisitor-II class Star Battlecruiser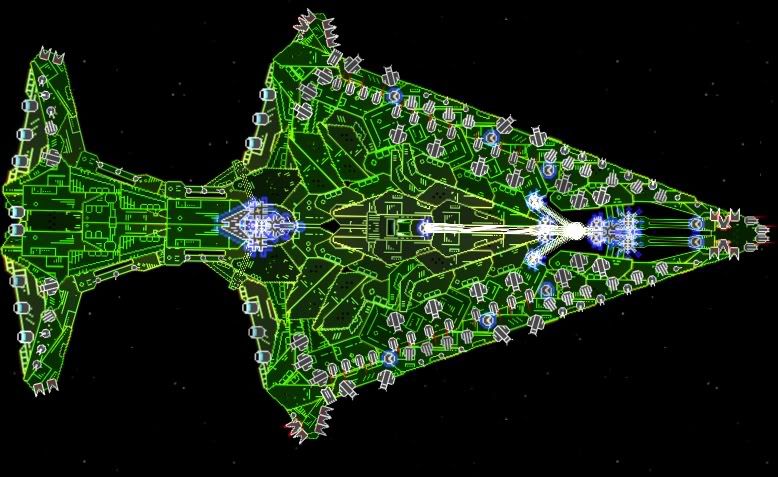 Basically, this is my correction for the hurrendous parenting of the original
Inquisitor
, and since there is no way to change a section's parent, I decided to start from scratch, since the hull looked like it had been chucked together randomly anyway.
I have gone with an emphasis on blasters and pulses like the
Quaestor
, and scaled down point-defence from flak to particle. No aegis are used (apart from a few for visual effect near the core), just standard deflectors, meaning the defence of the ship is still respectable.
It handles well in capital exchanges, and can quickly annhilate most frigates and destroyers, but suffers from innacurate volleys, and an exposed stern, so can succumb to fast-attacks.
An Inquisitor-II uses it's ability to engage broadside volleys on both flanks to full potential, keeping the larger enemy force at bay.
4th KDY ship, to be included in the next pack!