I submit these ships for your review, as well as to the MRA universe. Comments and criticism will be welcomed.
Backstory under construction
These ships are from fairly young race called the Tasari. They have largely escaped detection by all of the major races in the Milky Way because of the remoteness of their home star, located more than 750 light years from the borders of the nearest faction.
The Pioneer
This is their first ship capable of interstellar travel.
Armament:
Although it is an ancient design, the ships of this class are still used to search for and explore new planets, and to hopefully discover alien life.
"Um... Captain."
First contact
The Prospect
The Prospect class ships were built sometime before first contact had occured. These vessels were instumental in colinizing nearby planets and star systems.
A Prospect class ship explores a nebula
Armament:
2x light particle beams
4x small resonance torpedo launchers
Aries Class
One month prior to first contact, many ships have been reporting strange anomalies in spacetime, as if large objects were traveling at high speed through space. Worried, the Tasari started constuction of its first warship, The Aries.
Armament:
1x light particle beam cannon
2x dual light plasma cannons
4x light particle beams
The Tasari wanted to be ready should the source of the anomalies prove to be hostile alien ships.
An Aries class ship under construction
Arcus Class
During first contact the Tasari were told of a powerful extra galactic race called the To'Hol Venaari, and that they were threatening the entire galaxy. The Tasari government pushed for the construction of two new ships to help defend themselves should this extra galactic race attack.
Armament:
1x light particle beam cannon
8x light plasma cannons
Yaris Class
The Yaris is one of the two ships built after the Tasari were told of the To'hol Venaari.
Armament
1x light particle beam cannon
8x light plasma cannons
6x small resonance torpedo launchers
4x anti-fighter particle beams
Tauri Class
In order to construct the Tauri, the Tasari need to build a much larger construction yard to accomadate it.
Seen here is the Tasari station, constructing a Tauri class destroyer. It is also servicing a Prospect class ship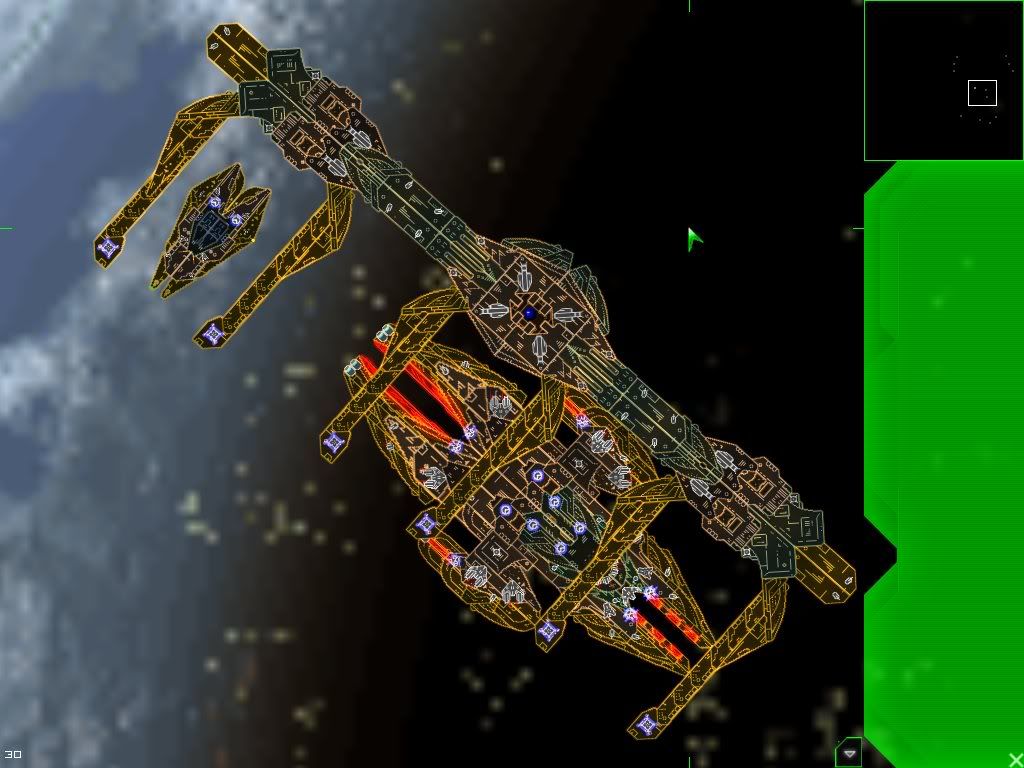 Armament:
1x main particle beam cannon
2x resonance torpedo launchers
2x plasma cannons
4x light plasma cannons
6x dual plasma cannons
8x anti-fighter particle beams
The Razeir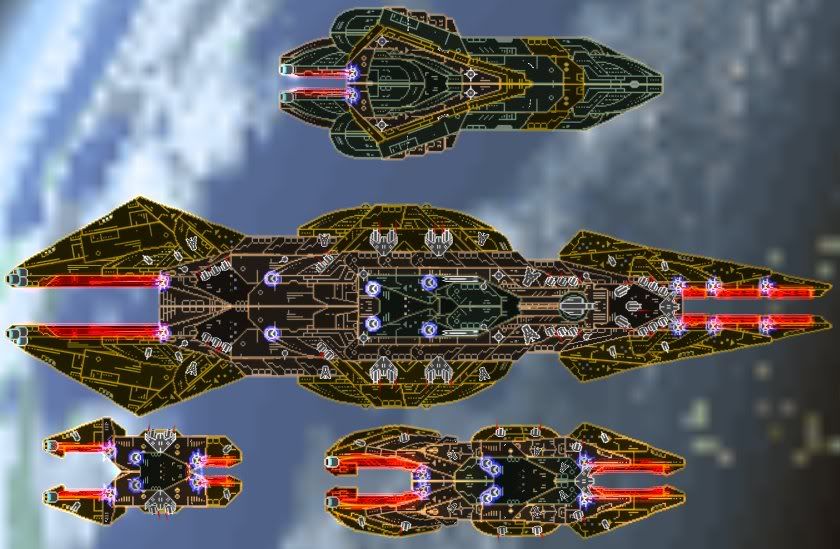 The Aries, the Yaris, and the new Constellation class cruise ship for size comparision
Armament
1x main particle beam cannon
1x heavy plasma cannon
2x anti-matter missile launchers
2x heavy resonance torpedo launchers
3x plasma cannons
4x dual plasma cannons
6x resonance torpedos launchers
8x anti-fighter particle beams
22x light plasma cannons
Download here